Marriage Proposal Crown Melbourne for Paul and Armani was instant OMG for Armani as they both walked into their suite at Crown Towers Melbourne on the first week of January for a romantic 2 night getaway.
It was the Sunday afternoon when we received a text from Paul wanting to know if we were open and if could organise a proposal the coming week.  A quick few text messages and a very quiet phone call with Paul as Armani was a sleep the proposal was booked and ready to go for the Thursday night proposal.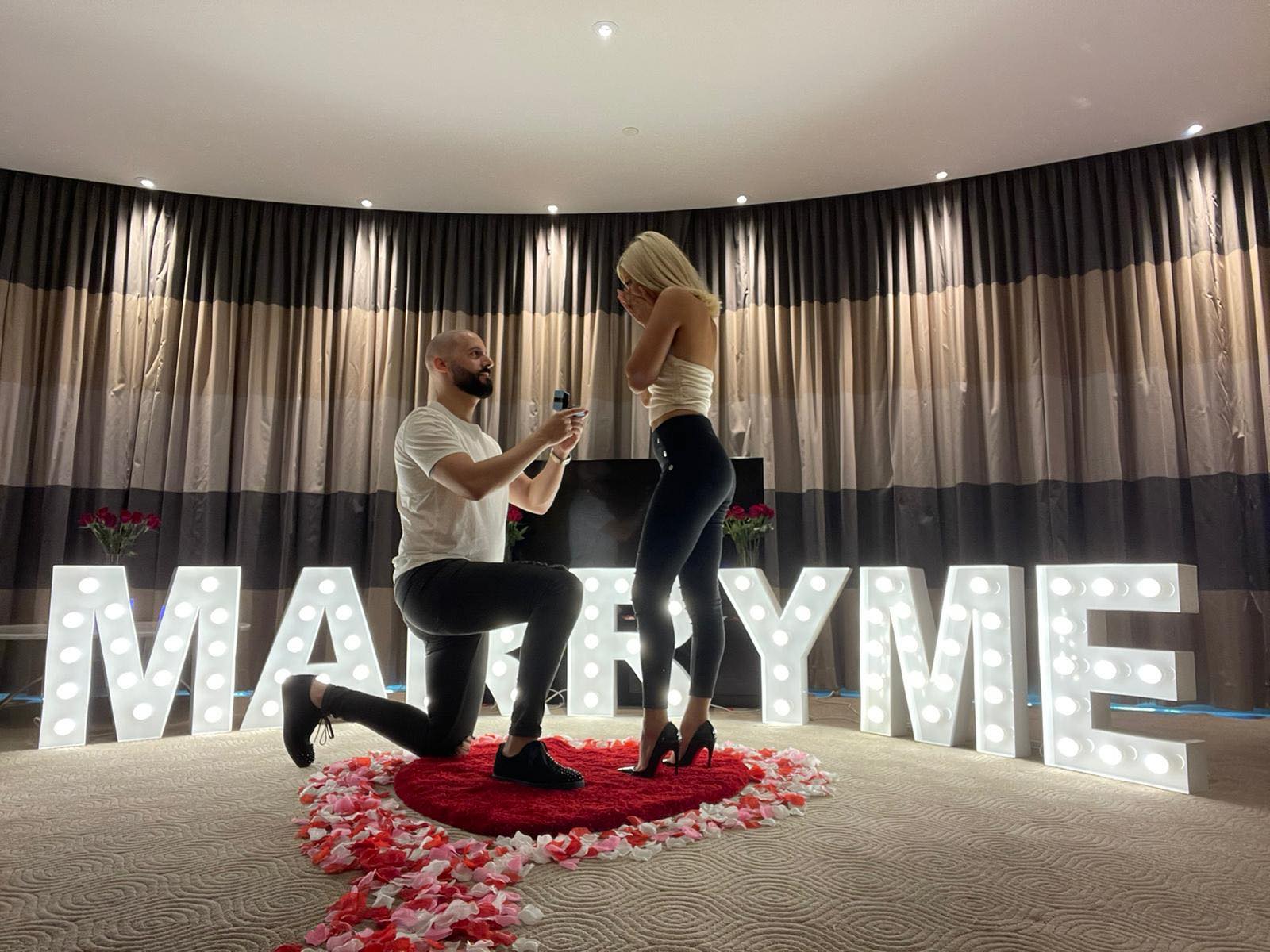 Proposal setup included:
Marry Me Light Up Letters
Heart Shaped Rug
Silk Petals
Roses in Cylinder Vases
It was arranged between Paul and Crown Towers Melbourne that we would get access prior to check in allowing for us to setup a romantic proposal setting so that when they arrived and checked into the room the proposal was ready to go.
And yes it was with our Marry Me Light Up Letters.heart shaped rug and petals along with roses in cylinder vases scattered around the room all set with an OMG WOW reaction with an emotional Amarni filled with love for Paul as Paul got down on bended knee to propose.
Marriage Proposal Crown Melbourne
Proposal Tip:
When booking a hotel proposal when you book your hotel room choose a room such as a suite or balcony room so this gives you plenty of room to setup a proposal with all the romantic trimmings to allow you create a romantic setting for you to propose.  Speak with the hotel at the time of booking and advise them that you are wanting to propose and that you will be having a proposal company come in to help setup.  We will work with you and the hotel to work out the best time for us to come in.